Services
Main Content
The FSI Service Laboratory operates as a 3rd party testing facility, offering laboratory and analytical services to regional fermentation-based business that manufacture beer, wine and spirits. Services are carried out on state-of-the-art equipment by staff recognized as Certified Chemists by the United States Tax and Trade Bureau for beer, wine and distilled spirits. Our faculty and staff stand ready to support the production and research and development of fermented products and processes. Technical assistance is for all aspects of fermentation, including the production and characterizaton feedstock materials and novel products.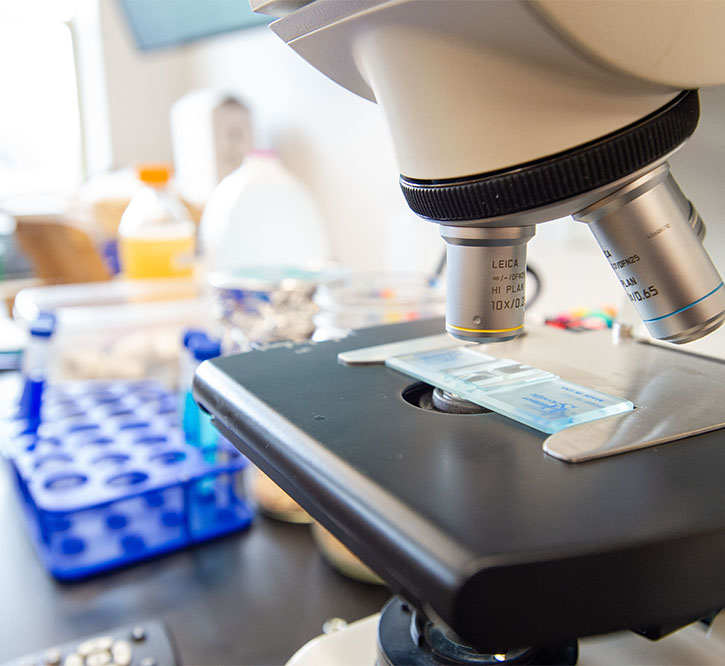 For a list of common analyses that are available, see our service lists for BEER, WINE and SPIRITS. 
Our laboratories are well equipped and we are able to carry out most analyses, including those requiring liquid and gas chromatography. Our gas chromatograph is capable of olfactory, FID and mass spectroscopy detection modes, with headspace, liquid and SPME preconcentration injection modes available.
For questions or requests regarding a particular analysis or general testing needs, e-mail us at fermentation@siu.edu.
Our Address:
FSI Service Lab
SIU McLafferty Annex
1785 University Press Drive, Mail Code 6833
Carbondale, IL 62901